Detailed planning and exceptional service are the keys to a successful event. Our professional team is prepared for any challenge and committed to delivering an outstanding experience for your guests. Contact Us today for a custom event proposal.
Catering for business lunches in-office? We do that! With a menu that will please even your pickiest client. Rather take a business lunch in an attractive restaurant? We can do that, too! We'll reserve a quiet corner where everyone can hear what needs to be heard.
Got a special occasion coming up? We rent the entire restaurant for any kind of occasion you can name: wedding receptions ... awards banquets ... wine tastings ... family reunions ... birthday bashes. If it's a special occasion for you, Chef Tony will work with you to plan the menu and wines that will make it special for each and every one of your guests.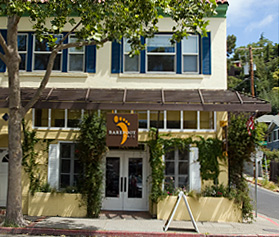 Barefoot Café
1900 Sir Francis Drake Blvd.
Fairfax, CA 94930
Phone 415.460.2160
Fax 415.460.2163
email